Just Simiens is an iconic director known for his style. He manages to bring commentary and entertainment into one immersive experience.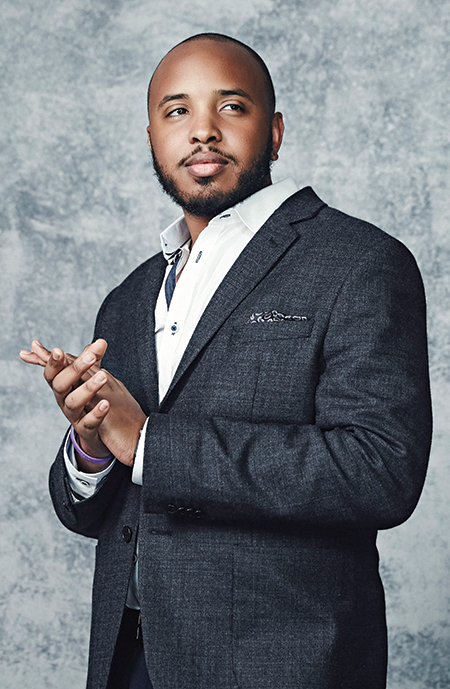 Film School(s): High School for Performing and Visual Arts, Chapman University
Biography:
Justin Simien is an American writer known for his first feature film, Dear White People. He attended the High School for Performing and Visual Arts. After Graduation, he studied film at Chapman University in California.
Prior to the widely known Dear White People, Justin had directed three short films: Rings (2006), My Women: Inst Msgs (2009), and INST MSGS (Instant messages) (2009).
Dear White People won the U.S. Dramatic Special Jury Award for Breakthrough Talent at the 2014 Sundance Film Festival and the Audience Award at the 2014 San Francisco International Film Festival. Simien was also on Variety's 2013 "10 Directors to Watch" list. Dear White People was later released as a series on Netflix in 2017 in collaboration with Lionsgate.
Simien has also gone ahead to work with Disney to direct an upcoming Lando Disney+ series and signed an overall deal with Paramount Television Studios.
Justin Simiens's Advice to Young Filmmakers:
"My advice to young creators is to see very plainly what you don't like and find a resolve to do it anyway."
"Instead of going into a room as half of yourself or a third of yourself or an eighth of yourself, go into every room as yourself. Do the things you want to do because you are clear on why you are doing them."