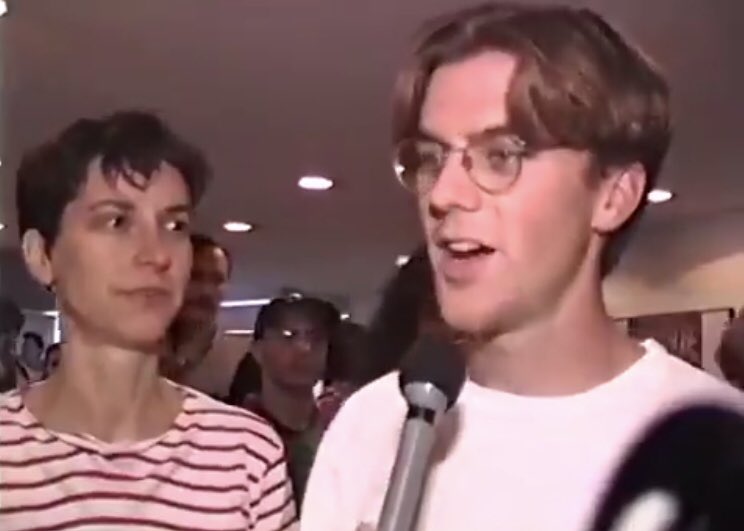 Paul Thomas Anderson's Upbringing
P.T.A. was involved in filmmaking from a young age, and according to him, never really had an alternative plan to directing films. He was born in Studio City, Los Angeles, to Edwina and Ernie Anderson.
His father, Ernie was an actor who was the voice of ABC and a Cleveland television late-night horror movie host known as "Ghoulardi" (after whom P.T.A later named his production company), so it is no surprise that part of P.T.A's artistic DNA came from his father. P.T. Andersonson made his first film when he was eight, and started making films on a Betamax video camera that his father bought in 1982.
He wrote and filmed his first production as a senior in high school at Montclair Prep. The film was a 30-minute mockumentary shot on video called The Dirk Diggler Story (1988), inspired by pornography star, John Holmes, who also served as a major inspiration for Boogie Nights.
Paul Thomas Anderson's Film School
Anderson attended Santa Monica College, then enrolled and spent two semesters as an English major at Emerson College before moving to New York University for only two days and dropping out.
He immediately began his career as a production assistant on television, films, music videos, and game shows in Los Angeles and New York City, deciding to make a 20-minute film that would be his replacement for college as the material shown to him at film school turned the experience into "homework or a chore".
Paul Thomas Anderson's Advice to Young Filmmakers
One of Anderson's many tips for young directors is,
"Spectacular ideas come from the mundane situations of life. Explore the core elements of our everyday lives and relationships, and then use your writing to find a deeper truth about what it means."